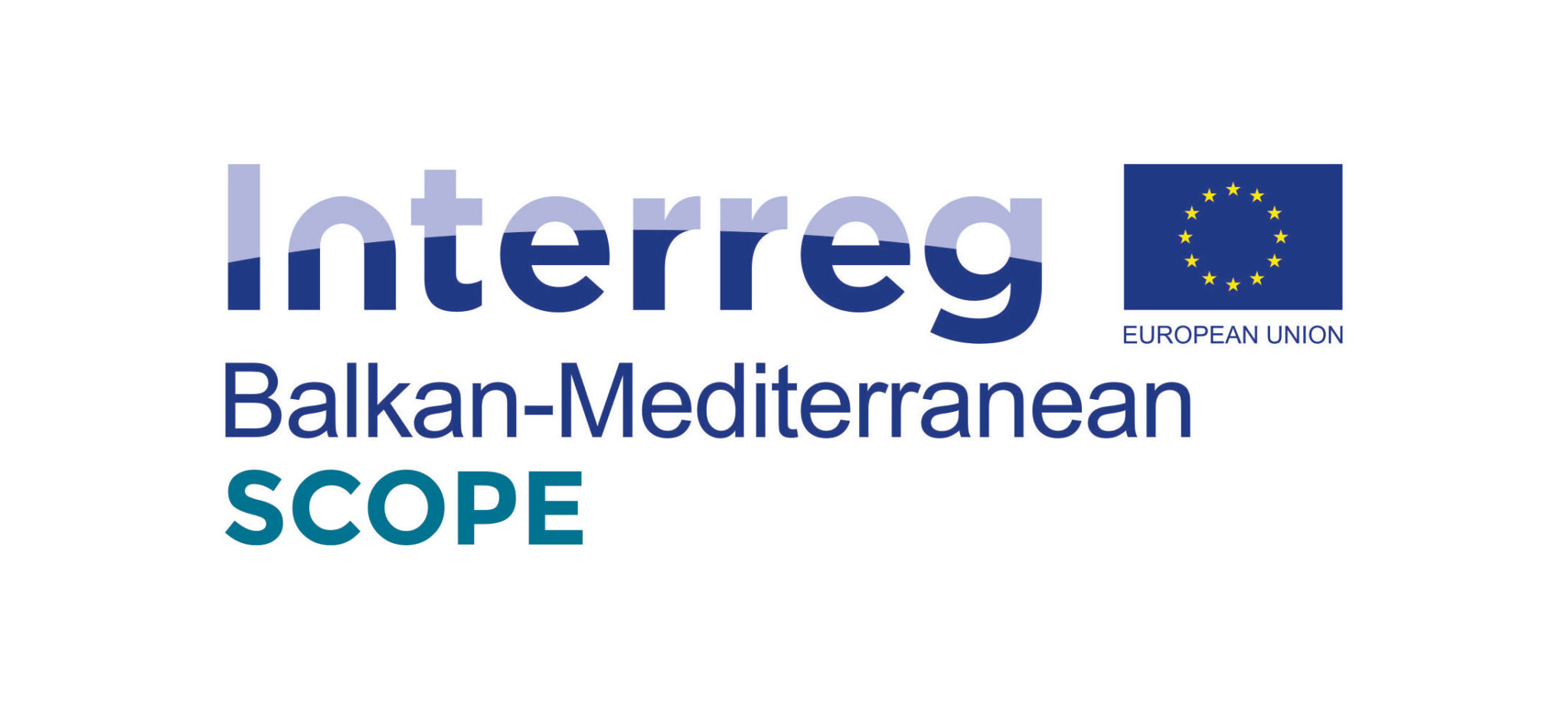 SCOPE Workshop
Description
26/05/2022
Venue: Hall A, Premises of BCCI & Zoom virtual platform (hybrid)
Event description
On 26th of May 2022, Interreg Balkan-med "SCOPE" project organized the SCOPE Workshop for WP5 activities in hybrid from (live & virtually). The consortium consist of 8 members from Albania, Bulgaria and Greece.
The agenda of the event included important presentations related to the features and the functionalities of the SCOPE platform, the Green Deal and its impact on the transport sector, the global supply chains in the current market and their digitalization. Next, а comprehensive introduction to the Green Deal, in the context of the transport sector, announced by prof. dr. Simeon Ananiev together with the vast possibilities that the Balkan-Med region could provide for Albania, Bulgaria and Greece thus transforming to important logistic hubs.
The target audience mainly consisted of transport service providers, transport associations and other representatives of the logistics sector. There were representatives from the Association Green Cluster Transport, The Transport University "Todor Kableshkov", Global Car Ltd., Bulgarian Association of the Freight Forwarders, Transenergy Ltd., Regional Northeastern Cluster, Act Ltd., Bg-Trans Ltd. And other interested parties. The overall number of participants was about 50 (both physical and online).
Lastly thanks to the moderator Ms. Mariana Tancheva (BCCI) for the organization, photos and for hosting the event. Plus, we would like to thank and Dr. Afroditi Anagnostopoulou (CERTH-HIT) for the presentation and demonstration of the SCOPE platform functionalities and services. We would like to thank all the participants that brought their expertise and experience, and engaged in the fruitful and constructive discussions.
Address: 9 Iskar str., Sofia, Bulgaria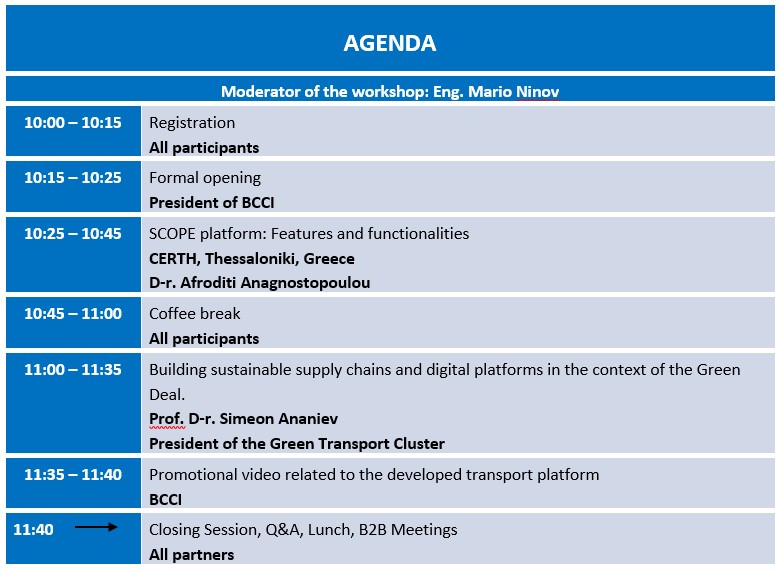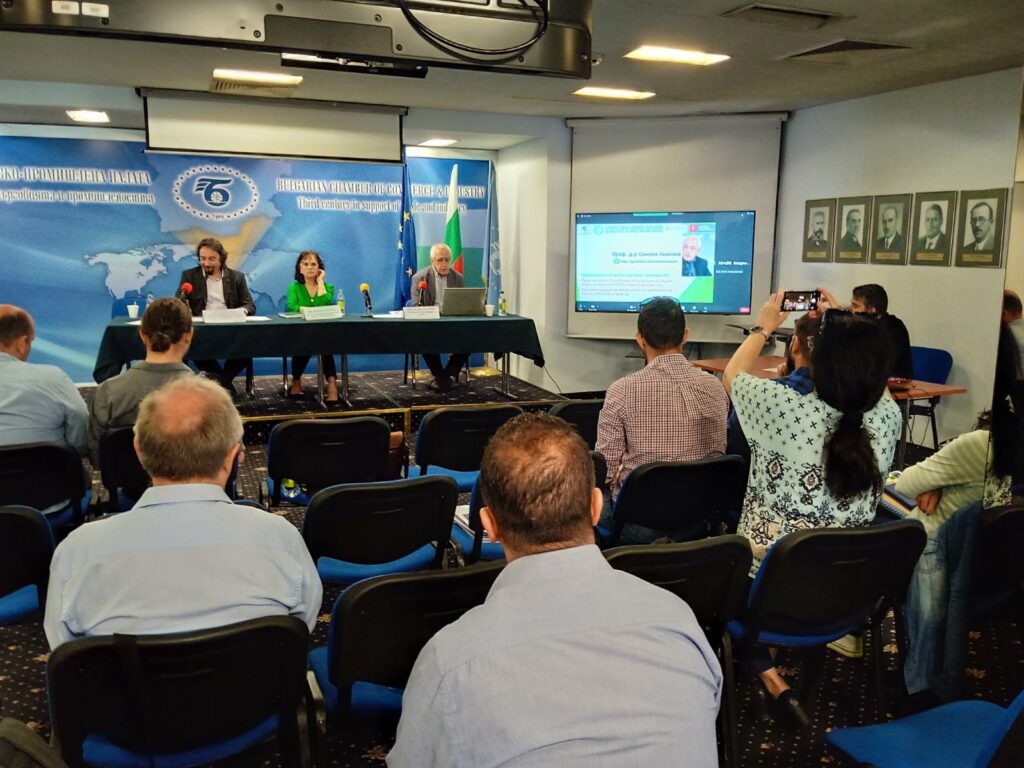 dsds