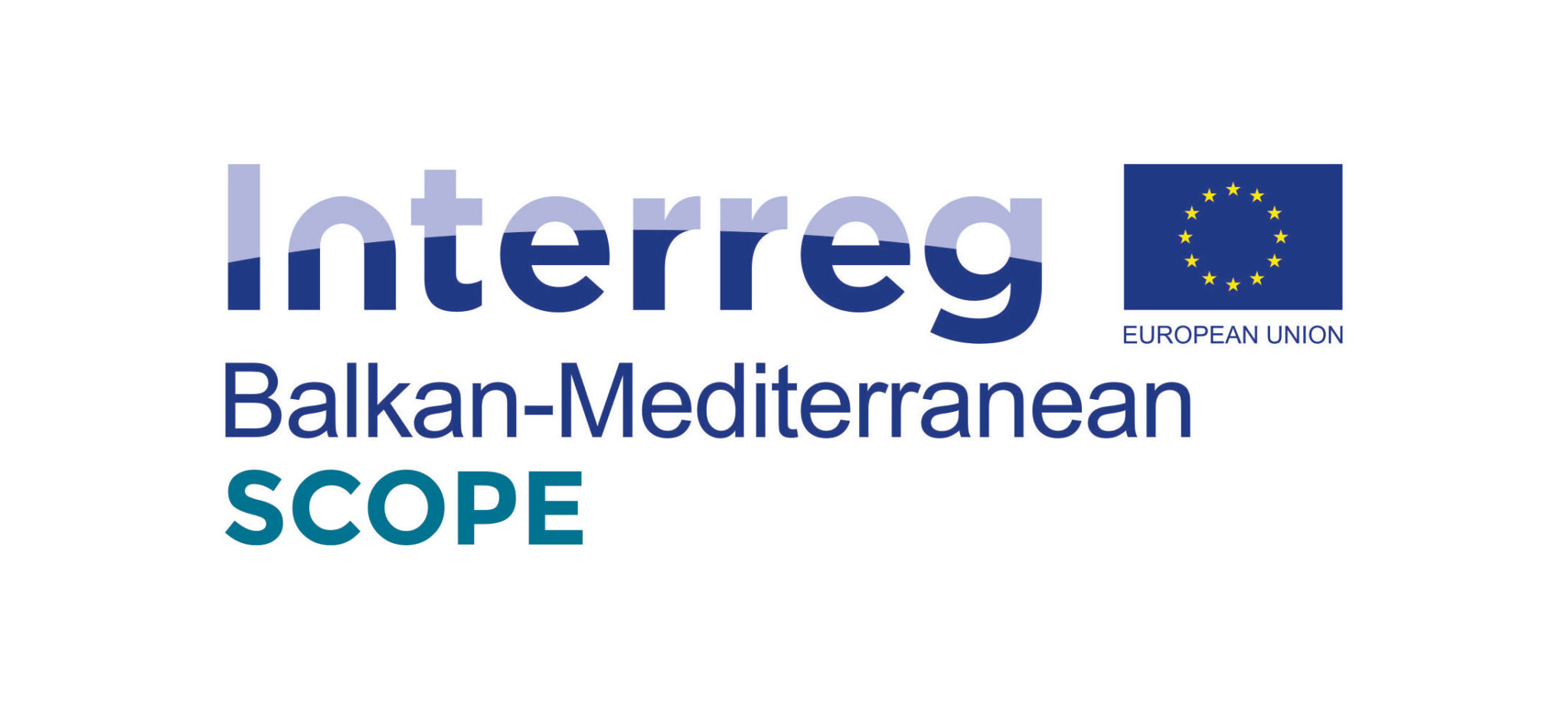 Venue: Hellenic institute of Transport Headquarters
6th km Charilaou Thermis Rd
57001 Thessaloniki, Greece
Event description
On 8th of November 2019, Interreg Balkan-med "SCOPE" project launched its work during a successful Kick-off Meeting. The consortium consists of 8 members from Albania, Bulgaria and Greece. Throughout the event, the partners emphasized on the SCOPE project's outcomes and agreed upon the future collaboration requirements and expectations. along with the upcoming working goals that should be reached.
Thanks also to the attendees, Stefan Kostadinov (BCCI), Dimitrios Nalmpantis (AUTh/TSRG), Pavlina Lazaridou (AUTh/TSRG), Vasiliki Amprasi (AUTh/TSRG), Evangelos Genitsaris (AUTh/TSRG), Aristotelis Naniopoulos (AUTh/TSRG), Arbi Hoxha (CCIT), Majlinda Lila (MIE), Pervin Pasholli (MIE), Ivo Tsarev (RIA Smolyan), Maria Baxevani (PCTh), Pavlos Kazantzidis (PCTh), Aneta Shehonova (SmCCI), Nedko Pashamov (RIA Smolyan) and Irina Kehayova (RIA Smolyan).
Lastly thanks to Dr. Maria Boile (CERTH-HIT) and the moderator Dr. Afroditi Anagnostopoulou (CERTH-HIT) for their speeches, presentations, photos and for hosting the event. We would like to thank all the participants that brought their expertise and experience, and engaged in the fruitful and constructive discussions.