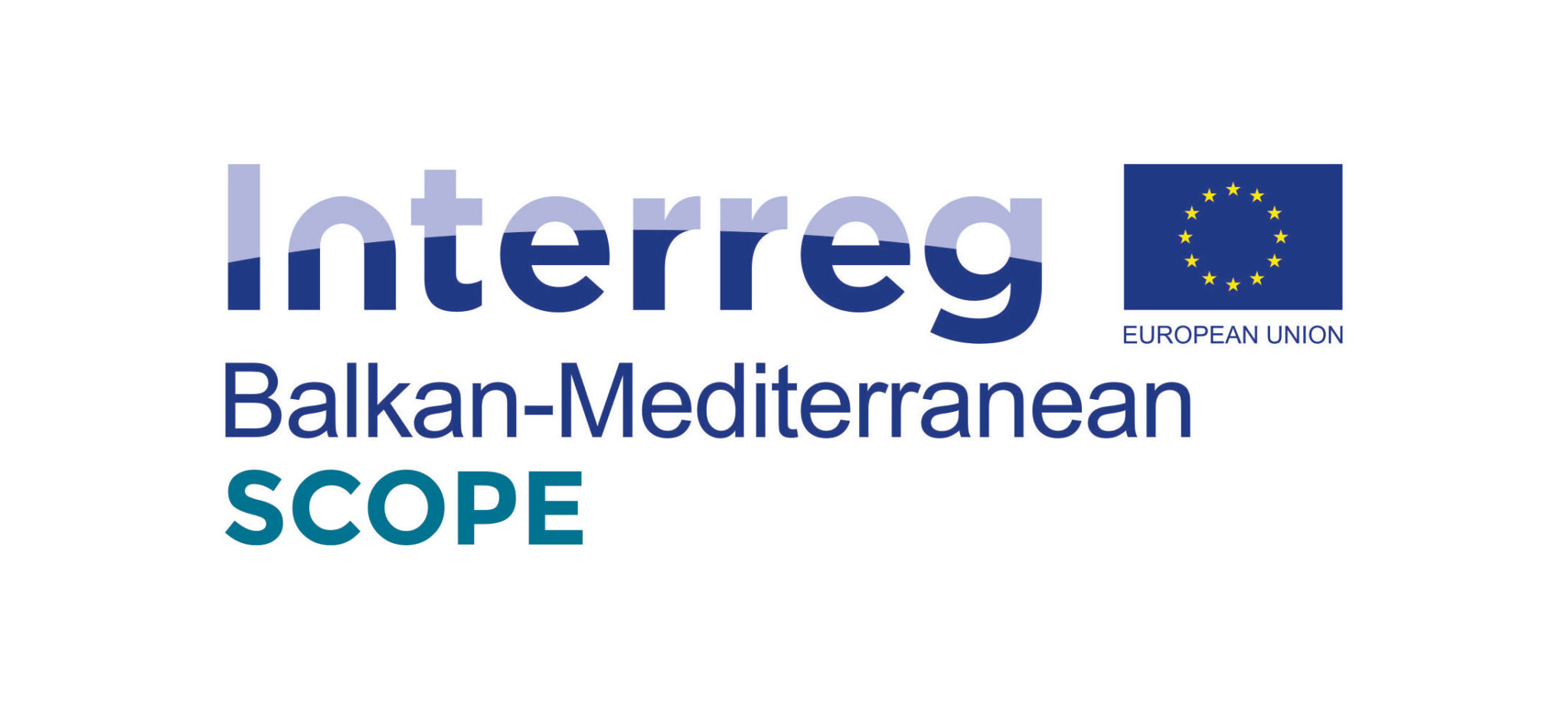 Venue: Thessaloniki International Exhibition & Congress Centre – HELEXPO
154 Egnatias Street
546 36 Thessaloniki, Greece
Event description
Aristotle University of Thessaloniki – Department of Civil Engineering (AUTH – PP2) in close cooperation with the Centre for Research and Technology Hellas (CERTH – PP1) and the Professionals' Chamber of Thessaloniki (PCTH – PP3), partners of the project "Freight transport services connecting shipper and carrier operations / SCOPE", funded by the INTERREG Balkan-Mediterranean program, have successfully organized between September 16-18th , 2021 the 1st SCOPE Communication Event about the project.
The event was held during the International Thessaloniki Fair (85th ITF 2021) that took place physically at the Thessaloniki International Exhibition Centre between 11-19th September 2021. This event is considered one of the most significant annual events providing a multi-dimensional physical interaction between key stakeholders from all interested sectors (i.e. transportation, energy, manufacturing, retail, tourism, etc.). The meeting was organized in physical form, implementing all security measures and necessary hygiene protocols according to the national legislation and protocol of Anti-Covid 19 measures in Greece.
Due to the unavailability of key national freight stakeholders to attend in one-day physical event and their willingness to have a live presentation of SCOPE outcomes and platform features, it was commonly agreed between the Greek consortium partners (CERTH, AUTH & PCTH) that a specific exhibition corner dedicated to SCOPE project will be placed during the ITF for a 3-day period (16-18th September 2021) in the CERTH's exhibition kiosk. Thus, no official agenda or registration process was followed although interested stakeholders could provide their information to a written form if they wished to.
Invited stakeholders had the opportunity to learn about the SCOPE project's impacts, completed outputs and expected results with a special focus on the video presentation of the SCOPE FEP's revised alpha version in order to proceed to a fruitful discussion and evaluation of the platform's offered services. Only one video presentation was presented and all relevant information about SCOPE project and platform were included in the used printed promotional materials.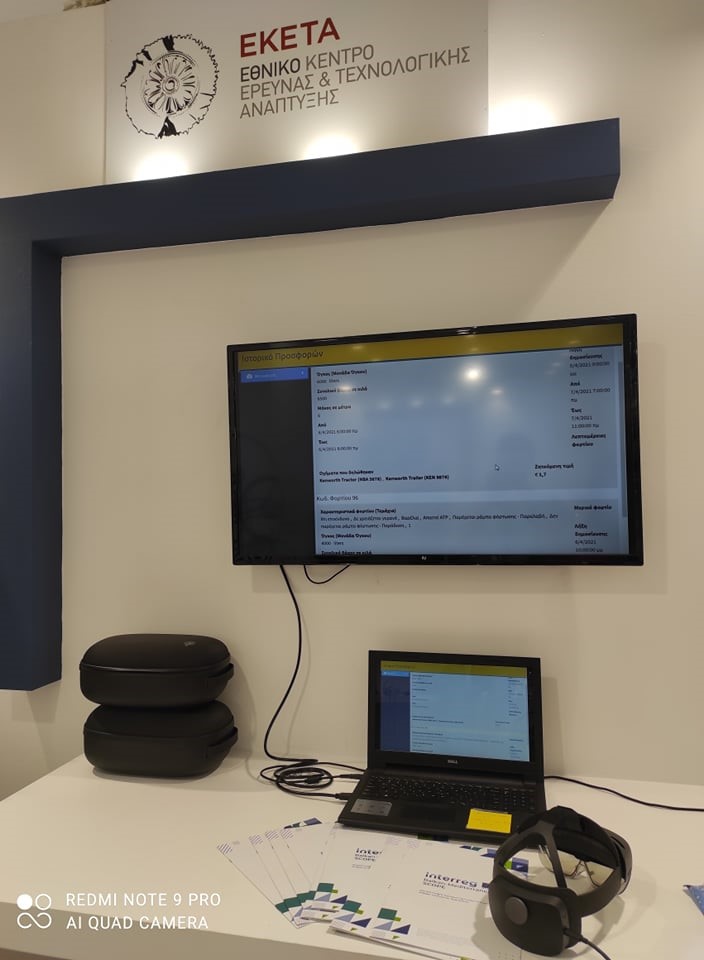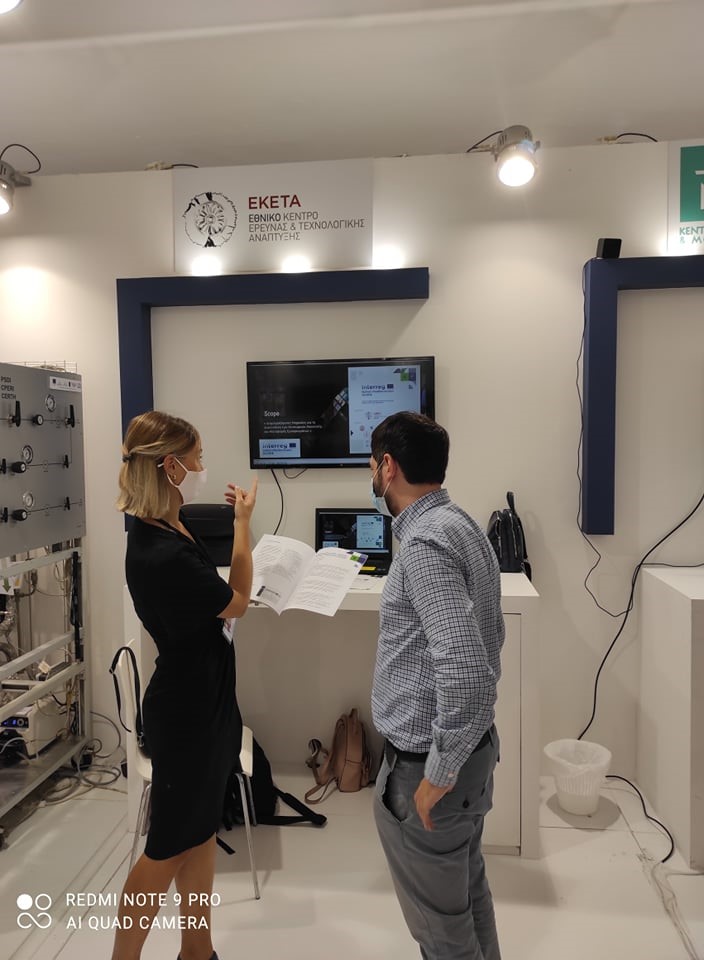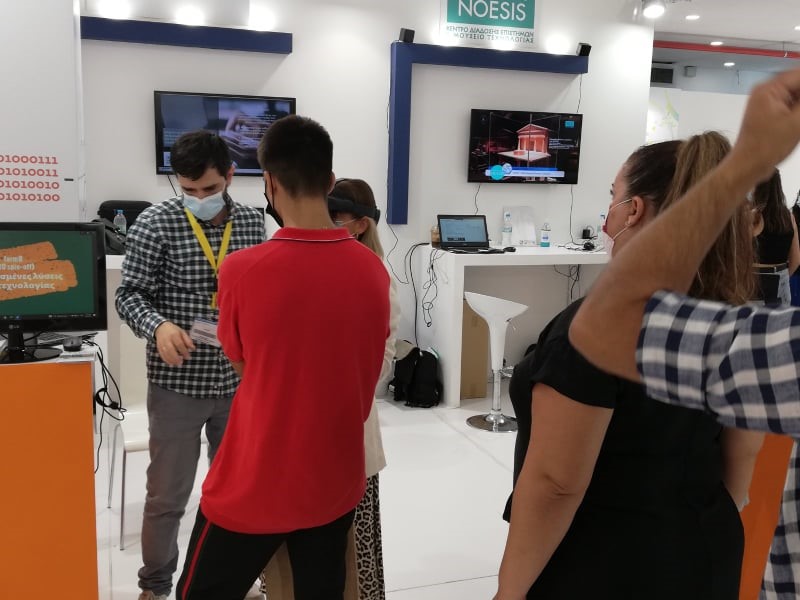 Key results and outcomes
The event was successfully organized. Around one-hundred fifty (150) stakeholders attended the SCOPE exhibition corner and shown interest for the SCOPE platform features and future exploitation methods. In this context, several stakeholders provided remarks on how the SCOPE results could be deployed effectively. Several comments provided by the participating stakeholders are summarized below:
Overall feedback was quite positive, and the Greek stakeholders were very excited to see the final version of the SCOPE FEP.
The platform was seen as easy to use and user-friend interface.
Highly appreciated that SCOPE platform is available in Greek & English language as well as the video tutorials in English and local languages.
The rating system and evaluation section (i.e. Evaluating History) was highly appreciated as well by stakeholders, since nowadays everyone reads Online Reviews before purchasing a service or a product.
The verification process is very easy and effective at the same time.
The issue of these platforms he claimed is that they need to put a floor and ceiling price or a minimum/maximum price for a certain number of kilometers. This measure would limit the abusive usage from both end-user categories.
Last but not least, a special section of platform effectiveness statistics should be enhanced and presented within the platform and social media in order to illustrate the added-values and aggregated positive results of the SCOPE platform.